Deck Staining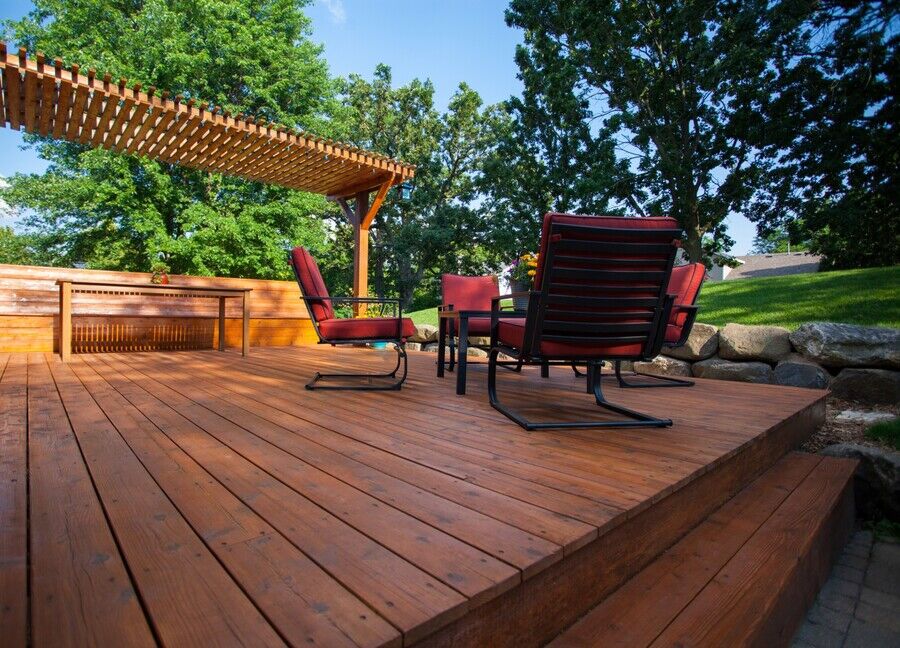 Decks are one of the best places to relax and entertain. But decks can require a lot of maintenance because they are exposed to all of the elements of the outdoors, as well as a lot of foot traffic, and more. Properly staining decks for 7 years, Blue Frog Painting Co., LLC will help maintain your decks beauty for many years to come. Whether you're looking for deck staining, deck cleaning, deck restoration, fence staining or another surface stained, our expert stainers will leave your wood looking new again. Call (267) 485-5148 today for a free quote!
---
Call for a FREE Quote
---
★★★★★
"I just had a deck refinished by Drew. He did an excellent job and I am extremely pleased with the results. He went the extra mile with the prep to get my 14 year old deck looking like brand new. I would highly recommend him and I think that I will have him back to do more painting in the future. Thank you Drew.."
John J
Our Deck Staining Process Is Always Thorough
Here at Blue Frog Painting Co., LLC, we know the necessary preparation for a quality sealed deck. In many cases, more is better. But when it comes to staining wood, Blue Frog Painting Co., LLC knows just the right amount to ensure long lasting results and value to your home. Adding too much stain can cause your deck to peel or crack when it's exposed to the moisture of the outdoors, and will also leave the wood sticky and not dry properly. We use natural bristle brushes to effectively work the stain right into the wood fibers. First, we will heavily coat the entire wood surface, then brush a few boards at a time from one end to the other to ensure the strokes are smooth and to avoid any lap marks.
We provide wood staining services to many exterior surfaces, such as:
Decks
Fences
Outdoor Furniture
Weathered Wood
New Wood
And more! Just call (267) 485-5148 for a free quote.
Maintain Or Restore The Natural Beauty of Your Wood
Leaving your deck untreated or without being maintained can cause it to look discolored, splintered, or even more severe, cause the wood to rot or decay. Using quality deck cleaning and sealing products for 7 years, Blue Frog Painting Co., LLC will ensure that we are providing your deck with expert care and maintenance that will keep your wood and the value of your home protected.
Call (267) 485-5148 today to get your deck restored and looking beautiful!
---
Call for Fast FREE Quote
---